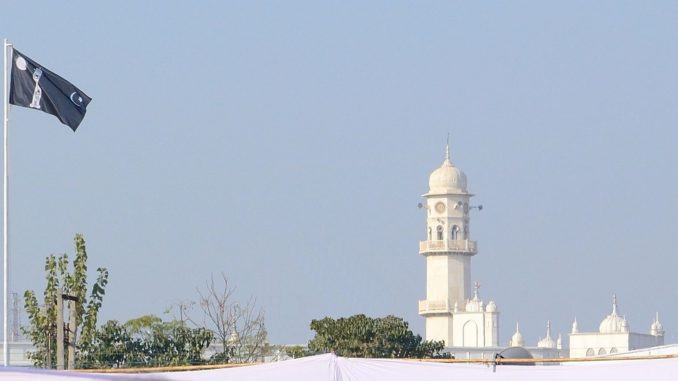 To commemorate the 70th anniversary of Partition, this week features two articles on India and Pakistan.
Ethno-Religious Identity and Sectarian Civil Society: A Case from India
By Sarbeswar Sahoo
Volume 8, Issue 3, pages 453-480
Abstract
This paper analyses the role of Rajasthan Vanvasi Kalyan Parishad (RVKP), an ethnic Hindu(tva) organisation, among the tribal populations in south Rajasthan. It argues that the RVKP has been able to enhance its legitimacy and expand its socio-political support base among the tribals through a well-articulated and planned process of 'ethnification'. This process has been carried out in four basic ways: (1) utilising development projects as means to spread the ideology of Hindutva, (2) bringing religious awakening and organising mass re-conversion programmes, (3) redefining indigenous identity and characterising certain communities as 'the other', and (4) with the support of the various state institutions. The paper concludes that by ethnicising indigenous identity, the RVKP has not just created a 'culture of fear and violence' in the tribal regions but also threatened the secular democratic ethos of Indian society.
Read the full article here.
Pakistani Nationalism and the State Marginalisation of the Ahmadiyya Community in Pakistan
By Sadia Saeed
Volume 7, Issue 3, pages 132-152
Abstract
This paper examines the relationship between nationalism, state formation, and the marginalisation of national minorities through an historical focus on Pakistani state's relationship with the Ahmadiyya community, a self-defined minority sect of Islam. In 1974, a constitutional amendment was enacted that effectively rendered the Ahmadiyya community a non-Muslim minority, in spite of claims by the community that it was Muslim and hence not a minority. This paper attempts to account for this anti-Ahmadiyya state legislation by arguing that the genealogy of the idea of a Pakistani state is key for understanding the politics of exclusion of the Ahmadiyya community from 'Muslim citizenship' – that is, who is and isn't a Muslim.
Read the full article here.