The following books are available for review. Please contact the Reviews team at sen.reviews@lse.ac.uk if you are interested in reviewing one.
Keeping the Faith: Syriac Christian Diasporas.

Sean Kingston Publishing, 2013

Armbruster, Heidi

Formations of United States Colonialism

Duke University Press, 2014

Goldstein, Alyosha (ed)

 

 

Crossing Boundaries during Peace and Conflict: Transforming Identity in Chiapas and in Northern Ireland

Palgrave Macmillan, 2014

Hoewer, Melanie

 

Making a Global Immigrant Neighborhood: Brooklyn's Sunset Park

Temple University Press, 2014

Hum, Tarry

 


Coercive Concern: Nationalism, Liberalism and the Schooling of Muslim Youth

Stanford University Press, 2014

Jaffe-Walter, Reva

Adoptive Migration: Raising Latinos on Spain

Duke University Press, 2013

Leinaweaver, Jessaca B.

 

Nationalism, Language and Muslim Exceptionalism

University of Pennsylvania Press, 2015

Mabry, Tristan James

The Other Zulus: The Spread of Zulu Ethnicity in Colonial South Africa

Duke University Press, 2012

Mahoney, Michael R.

 

Catholicism and Nationalism: Changing Nature of Party Politics

Routledge, 2015

Meyer Resende, Madelena

Dividing the Nile: Egypt's Economic Nationalists in the Sudan, 1918-1956

AUC Press, 2014

Mills, David E.

 

 

Cuba's Racial Crucible: The Economy of Social Identities, 1750-2000

Indiana University Press, 2015

Morrison, Karen Y.

Imperial Blues. Geographies of Race and Sex in Jazz Age New York

Duke University Press, 2014

Ngô, Fiona I. B

 

 

Tales, Rituals and Songs: Exploring the Unknown Popular Culture of a Greek Mountain Village [a new translation of a 90-year-old monograph]

Holy Cross Orthodox Press

Nitsos, Nikolaos

The Struggling State: Nationalism, Mass Militarization and the Education of Eritrea

Temple University Press, 2016

Riggan, Jennifer

 

Mestizo Genomics: Race Mixture, Nation and Science in Latin America

Duke University Press, 2014

Wade, Peter et al. (eds)

The Color of Modernity. Sao Paulo and the Making of Race and Nation in Brazil

Duke University Press, 2015

Weinstein, Barbara

The Emergence of Iranian Nationalism: Nationalism, Race and the Politics of Dislocation

Columbia University Press, 2016

Zia-Ebrahimi, Reza
Newly added!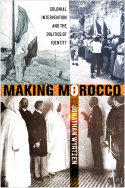 Making Morocco: Colonial Intervention and the Politics of Identity
Cornell University Press, 2015
Wyrtzen, Jonathan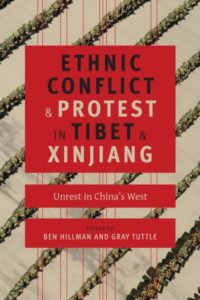 Ethnic Conflict and Protest in Tibet and Xinjiang
Columbia University Press, 2015
Hillman, Ben and Tuttle, Gray