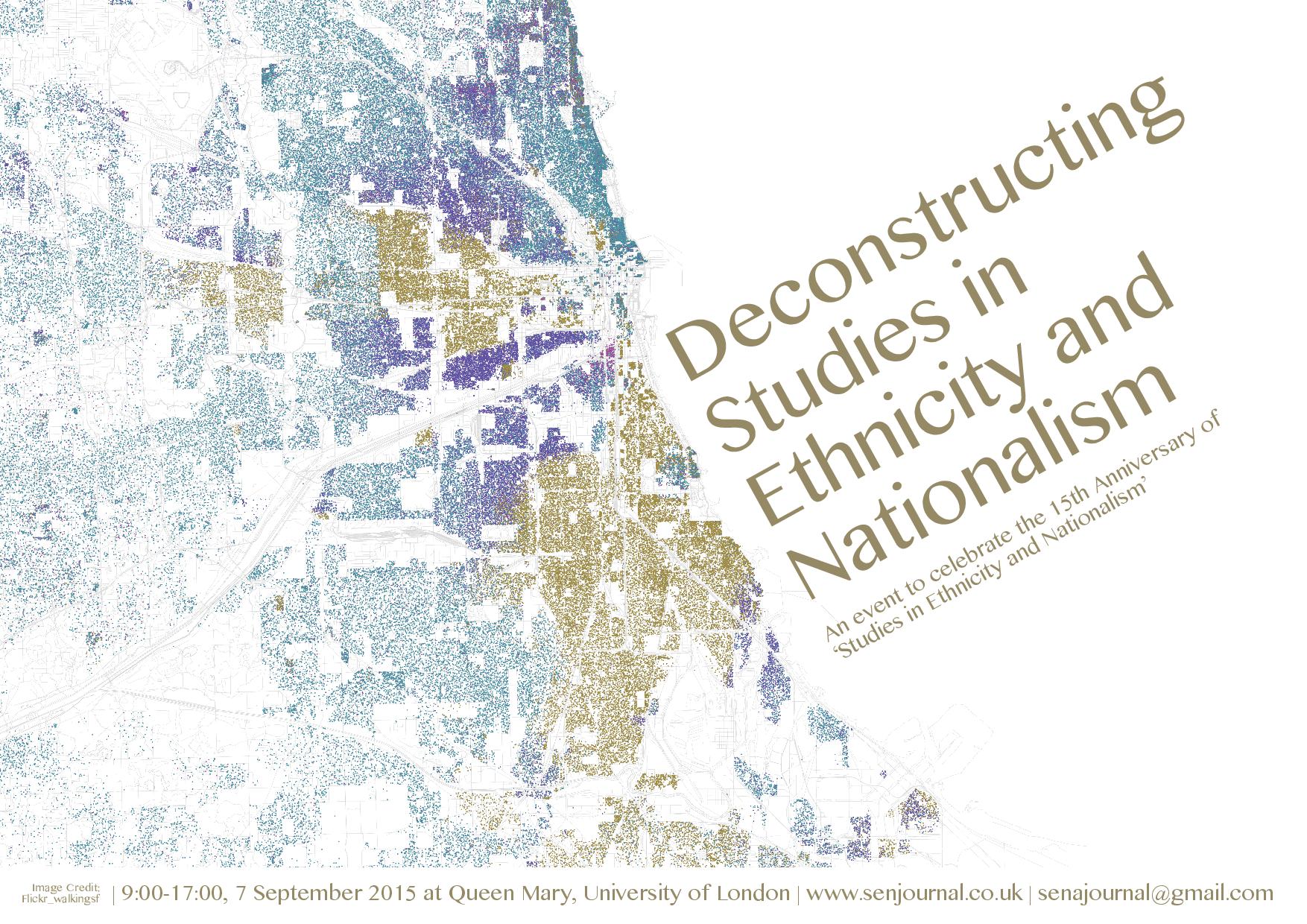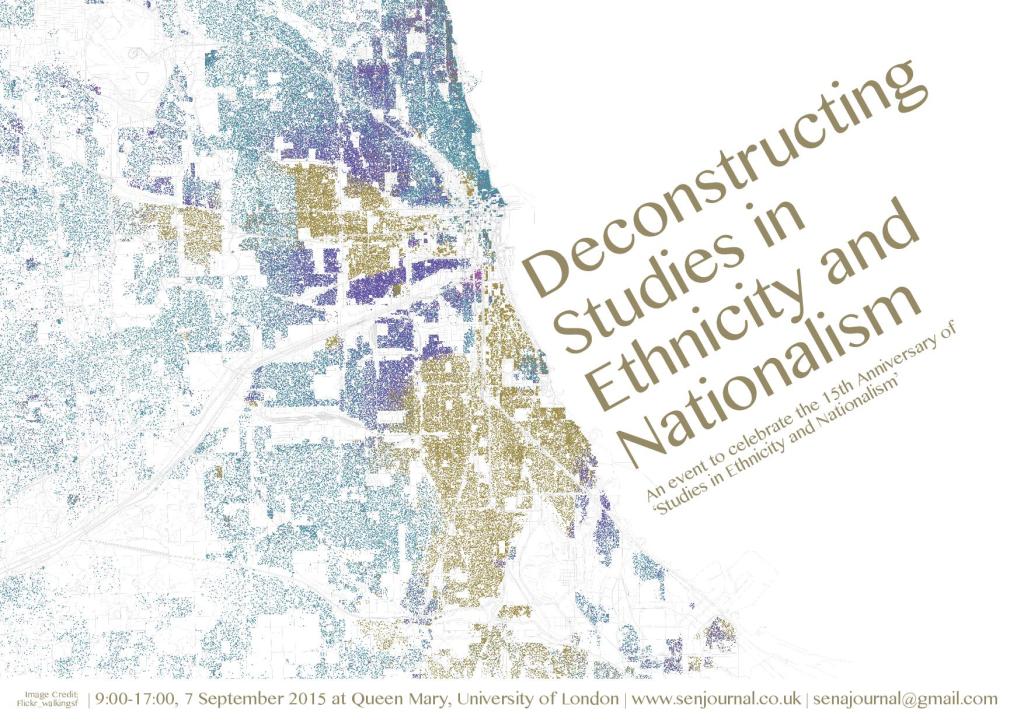 Queen Mary, University of London September 7, 2015
To commemorate the fifteenth anniversary of Studies in Ethnicity and Nationalism, the SEN editorial team is organizing a one-day conference event on 7 September 2015 that will critically examine the tenets underlying SEN's mission statement. The different sessions on the day will deal with questions of how to define and analyse the concept of 'national identity', the relationship(s) between ethnic conflict and nationalist politics, as well as challenges, opportunities and possible future directions of ethnicity and nationalism research in the early 21st century.
Please click here to view and download the conference programme.